Wild Atlantic Way - Cycling Route ( Galway to Killarney )
Fully Equipped Bike Hire = €20.00 per Day
Or €120.00 Per Week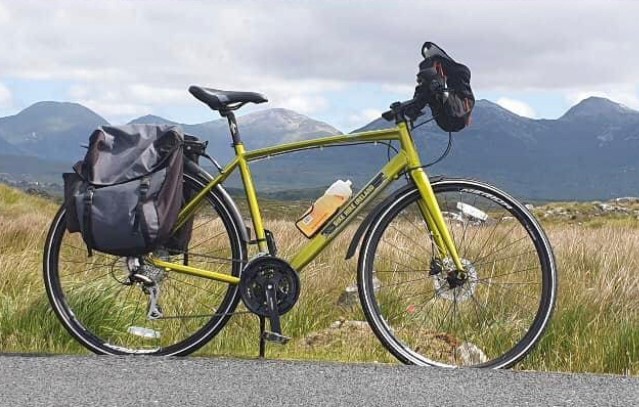 Hybrid Touring Bike + Pannier Bags , Handle Bar Bag & Cycling Helmet.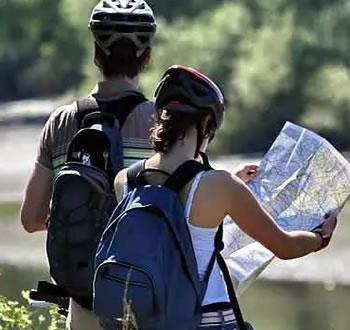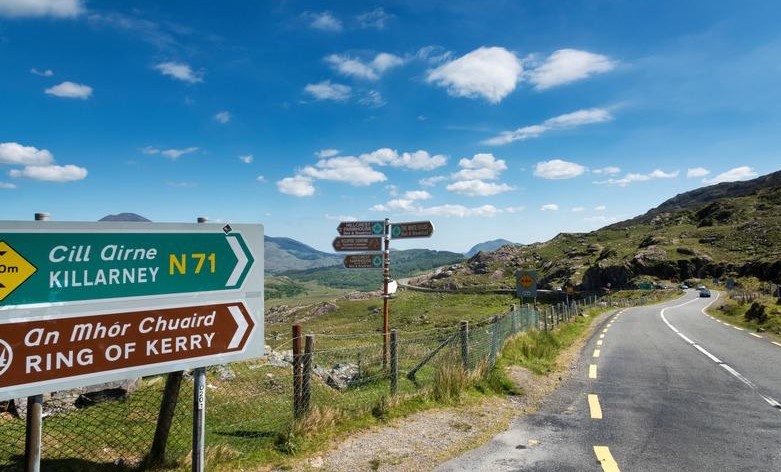 Our Wild Atlantic Way Cycling route will show you some of the most amazing coastal scenery to see
along the west coast of Ireland , cycling along the coast road of Galway Bay & past the Cliffs of Moher
heading southwards to kilkee & kilrush before taking a ferry across to Co. Kerry and onto Tralee ,
Cycling over the Conor Pass and into the seaside town of Dingle ,before finishing the tour in Killarney.
The cycling tour starts in Galway City from our bike shop
West Side Cycles where you will get fitted & sized for your bicycle by Alan & his team.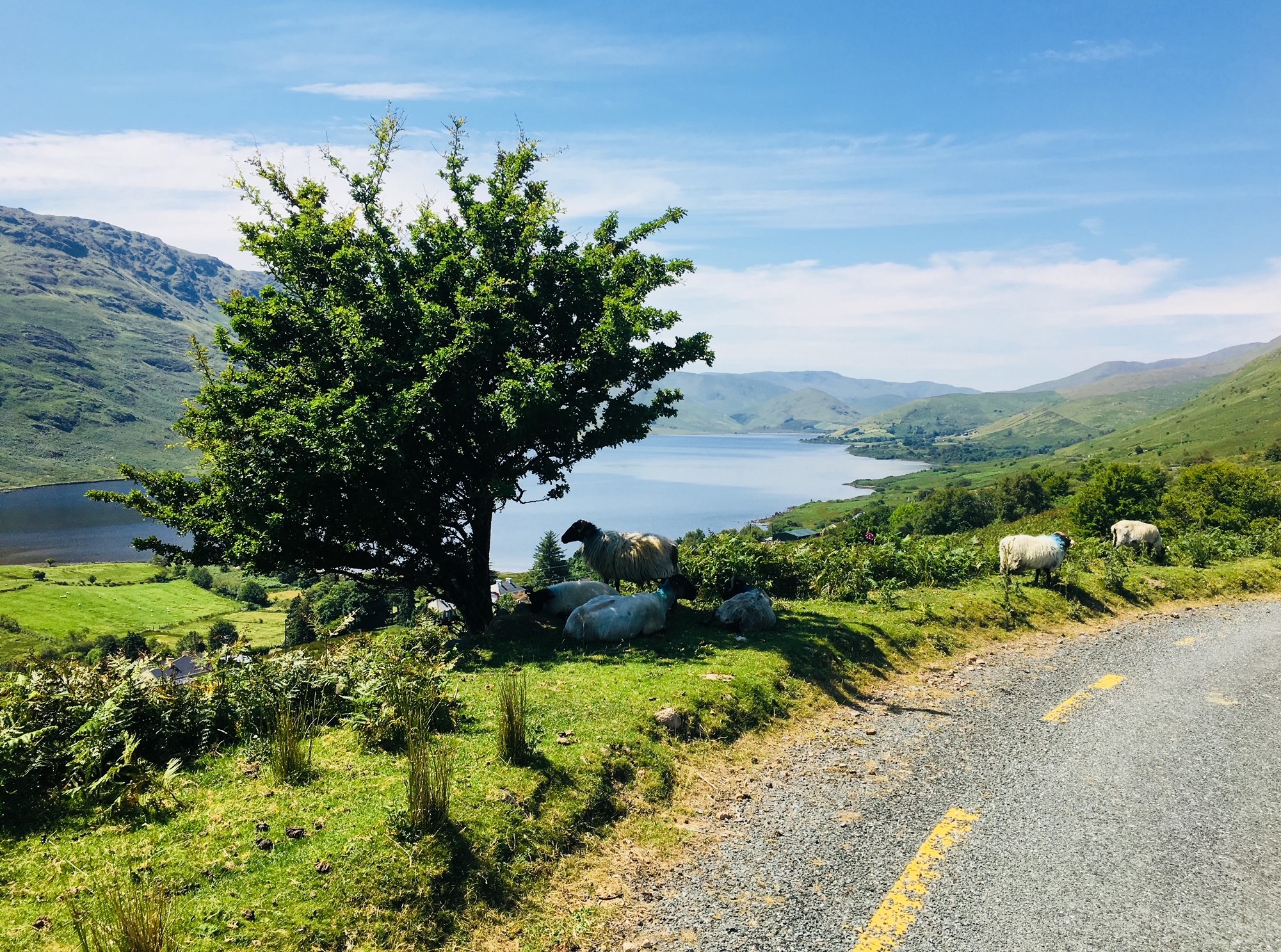 Our Galway to Killarney ( Wild Atlantic Way ) is one of our most popular routes
The cycling route follows the Wild Atlantic Way route southwards around Galway Bay,
with amazing views of both the Aran Islands & the Cliffs of Moher , cycling by Doolin , Lahinch,
& the Spanish Point then onto Kilkee with an average daily cycle of 55-70km.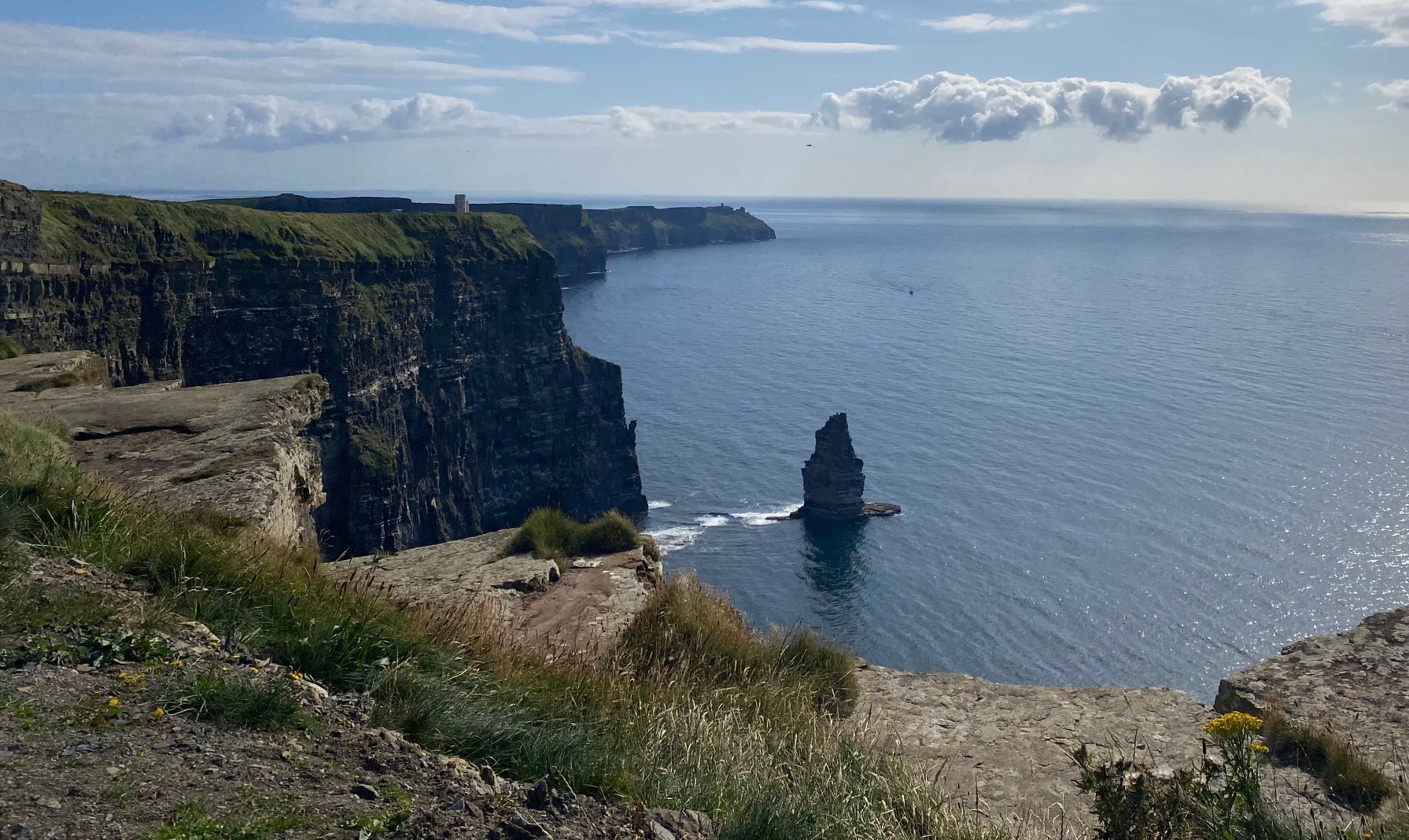 Then cycling onto Kilrush before taking the ferry across to Co. Kerry to cycle to Tralee.
you will get to cycle along the Conor pass with its amazing views before decending into Dingle,
then get to cycle around the Dingle Peninsula passing by Skellig Michael & back around to Dingle
the next day the cycles goes from Dingle town via Inch bay to Killarney.

There is so much to see and do plus so many interesting places to visit along this cycling route
Dunguaire Castle , Ailwee Caves the Dolmon Stone Graves, the Cliffs 0f Moher, Spanish Point
take a walk along Inch Beach & then visit Killarney National Park.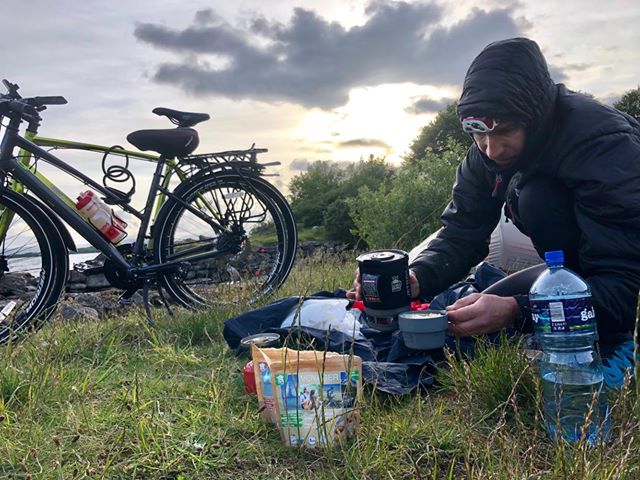 Wild Atlantic Way Package Tour ( Galway to Killarney ) – Cycling Route
Galway - Kinvarra - Ballyvaughan - Doolin - Kilkee - Tralee - Dingle - Killarney
Day 1: Galway to Ballyvaghan ( 47 km )
Day 2: Ballyvaughan to Doolin ( 20 miles – 30km )
Day 3: Doolin to Kilrush ( 41 miles – 67km )
Day 4: Kilrush to Tralee ( 41 miles – 67km )
Day 5: Tralee to Dingle( 38 miles – 61km )
Day 6: Dingle peninsula Cycle ( 25miles - 40km)
Day 7: Dingle to Killarney( 30 miles – 50km )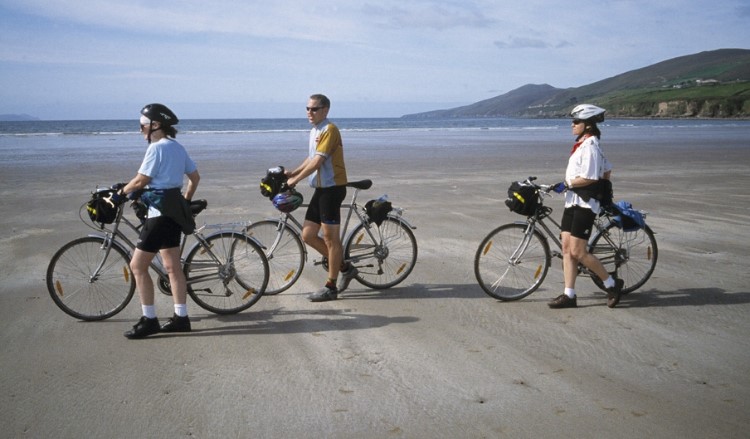 Once you have booked & paid for your bike hire we will email you with the list of B&B's , Hostels & Campsites,
So you can start booking all your accommodation along one of our cycling routes .
Included with each fully equipped bicycle
Our Bike Hire Fleet are Cannondale alloy hybrid touring bikes & are perfect for long distance cycling.
Each fully equipped bicycles comes with:
mud-guards
alloy pannier rack
pannier bag
kick stand
handle bar bag
helmet
lock
cycle repair kit
spare tube
tyre leavers
allan key set
Hybrid / Touring Bikes
Price.... €120.00 ...( for 7 Day Bike Hire )
€45.00 ( One Way Hire ).......Total €165.00 per person.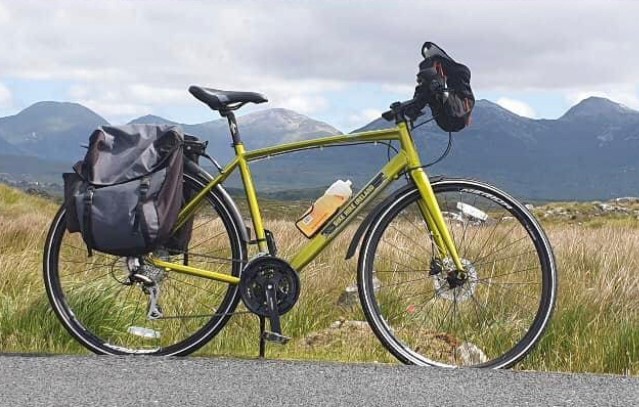 Upgrade Bicycles Available
Fully Equipped Gravel / Touring Bikes / Pannier Bags & Helmet included.
Price.... €180.00 ...( 7 Day Bike Hire )
€45.00 ( One Way Hire ).......Total €225.00 per person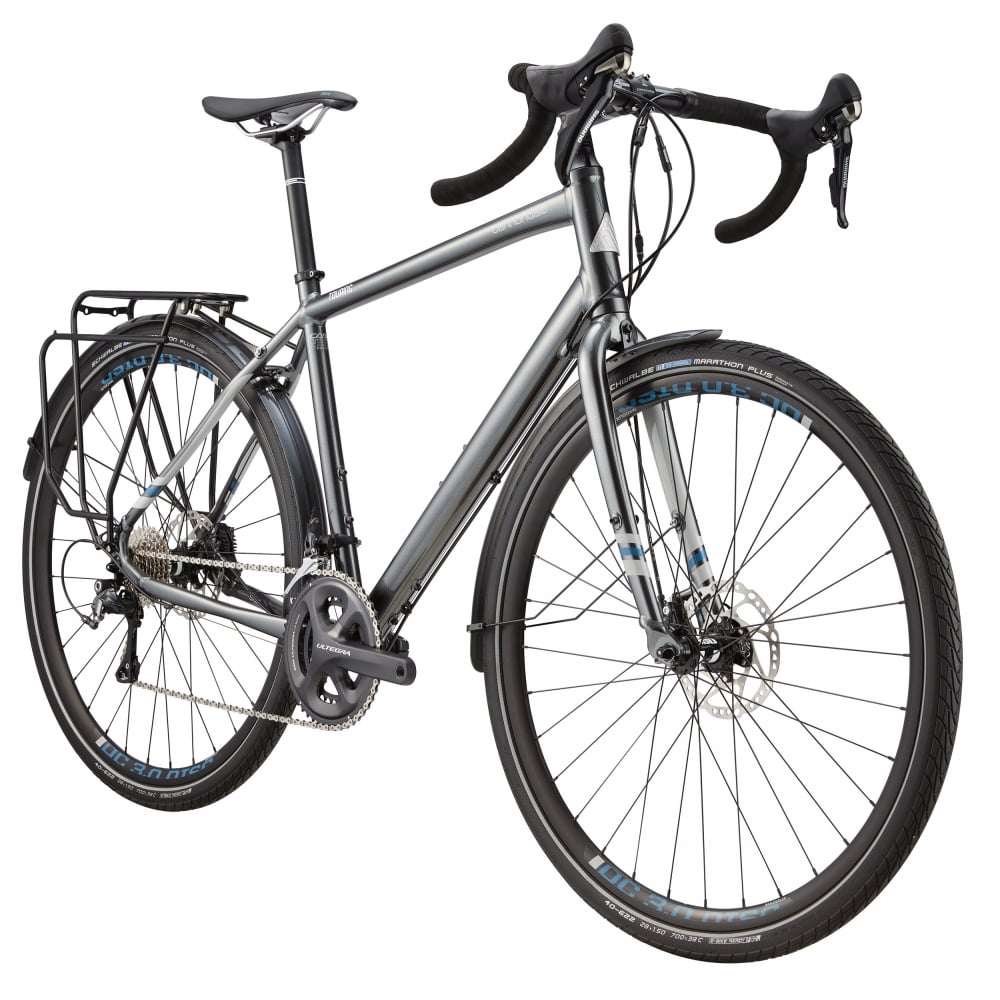 Fully Equipped Lapierre Ebike / Pannier Bags & Helmet included.
Price.... €240.00 ...( 7 Day Bike Hire )
€45.00 ( One Way Hire ).......Total €285.00 per person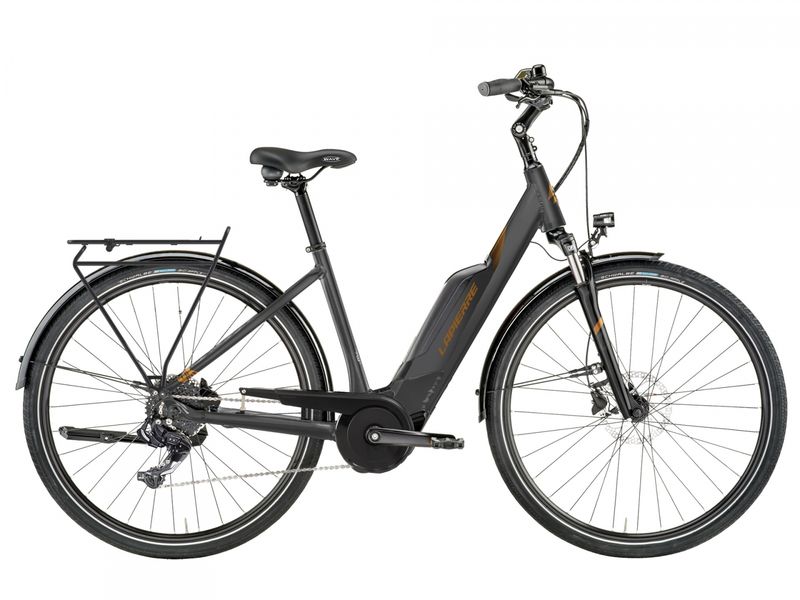 Bike Hire collection is at our bike shop ( West Side Cycles ) in Galway City
The bike shop is open 9.30am to 5.45pm ( Monday to Saturday )
Bike Collection or Bike return on Sunday is between ( 9.30am & 10am )